WHAT OUR CLIENTS ARE SAYING
Alex helped me obtain my trademark hassle free! Great group of people to work with! Timely, efficient, considerate, and very informative!
---
Brandon Coursey, MY CUSTOM CANVAS® | Grass Valley, California
If you value speed, clear communication, and a well-defined process then this is the place for you, could not have been more impressed.
---
Tommy Kelaher, APPLIANCE SCIENCE® | Pawleys Island, South Carolina
Alex and her team were awesome to work with. Good, fast and affordable, they say you can't get all three, but I'd have to disagree in this case. I will gladly work with Alex again and recommend them to any business owner with trademark needs.
---
Mike Belasco, INFLOW® | Denver, Colorado
Highly responsive and has provided great service every step of way during the trademark process.
---
Angela Beavers, MODSWAY® | Atlanta, Georgia
Great experience, everything handled took very little of my time, I highly recommend them.
---
James Ray, G1Y® | Macon, Georgia
Brent and the Online Trademark Attorneys team made filing for our trademarks easy. I honestly thought it would be very complicated but with Online Trademark teams, it was so easy & smooth. I highly recommend! Thank you very much.
---
Yuri Ko, SARANGSAE, ESTESOPHY | Seoul, South Korea
Alex has been wonderful to work with, we already registered trademarks in and from Canada, and it never been so easy and convenient. I will 100% recommend them to anyone in the needs of trademark services.
---
Raph Leroux, SIMPLYPHP® | Montreal, QC Canada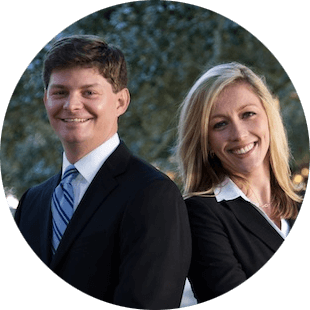 Why You Should Choose Online Trademark Attorneys.com
---
OnlineTrademarkAttorneys.com / Sausser Summers, PC, provides professional representation through licensed U.S. trademark lawyers for your U.S. trademark needs. It is our goal to provide you with five-star representation that you would receive at large traditional law firm, but with a modern twist and at an affordable flat rate price. From the start, you work with an experienced, top ranked trademark attorney.* Our law firm was one of the top U.S. trademark filing law firms in the U.S. in 2015, 2016, 2017, 2018, 2019, and 2020.* Each of our lawyers has been ranked as one of the top trademark filings attorneys in the United States.* We make your U.S. trademark filing as simple as possible, provide professional representation from a licensed trademark attorney, and do it in a friendly, easy to understand way.
Too good to be true? Call us. A trademark lawyer answers the call every time. We are distinct from our competitors because an attorney is available to talk to you whenever is convenient for you. Even during your trademark process if you have a question regarding your trademark application or any general trademark questions we are here to answer your call. Prior to signing up give us a call it's a free trademark consultation.
We've modernized the traditional law firm so that you:
Save money with our low flat fees for different types of trademark services
Work directly with a trademark attorney who is available to talk whenever is convenient for you
Can trust a top ranked licensed U.S. trademark attorney to file your trademark application
Receive updates via email as your application moves through the United States Patent and Trademark Office
Can protect your most valuable asset, your name
U.S. Trademark Registration Services
Sausser Summers, PC provides trademark services in a modern way. Our firm simplifies acquiring trademarks by gathering your information via our online trademark forms and informing you with easy to understand email updates. In addition, with our trademark search and filing service we include a comprehensive trademark search to increase the likelihood of a successful trademark registration. Our registration service includes this comprehensive search, a legal opinion letter as to the likelihood of success of acquiring a registration of your mark, as well as the drafting and filing of your trademark application from one of our U.S. trademark attorneys. By using a trademark attorney you gain the benefit of having a professional that understands trademark law and the trademark process, which in turn will statistically increase your odds of a successful trademark registration.
U.S. Trademark Filing Services
If you have already done the research for your trademarks, no problem. We can simply provide the trademark filing using one of our discounted service. While the best practice is to complete a search prior to filing, you may already have a registered trademark for the same name, or have done the comprehensive research for your trademarks already. In either case, we can assist if you are looking for a trademark attorney to file the trademark application.
Fill out our online form for the filing service.
Submit payment via any major credit card at the end fo the form.
We confirm representation and get started right away.
Once we confirm all information for your application we file, which is normally 1-3 days after your submit the form.
We file as your attorney, you are able to review the application prior to submission and sign.
We send you all notifications via email and respond to any non-substantive USPTO Office actions.
Once registered, we send you a congratulatory trademark registration packet with instructions on maintenance.
Experienced Trademark Lawyers
Our firm was ranked as one of the top U.S. trademark filing law firms in 2015, 2016, 2017, 2018, 2019, 2020, and 2022.* We have filed hundreds of U.S. trademark applications. Our trademark lawyers will file your trademark application on your behalf, become the trademark attorney of record for the USPTO file, and keep you updated throughout the U.S. trademark application process. In addition, we will respond to any non-substantive USPTO Office actions on your behalf.  Our trademark lawyers make the trademark registration process as simple as possible for you.
Using Online Trademark Attorneys
Our previous clients have admitted to initially showing reluctance to hire a trademark attorney located in another state. However, once we begin our trademark service our clients understand that we are trademark professionals and truly know the law we practice. Our previous clients have stated, "I felt completely at ease," "I was at ease as a result of being contacted at every stage of the process," and "Alex put my mind at ease," among others. We are licensed attorneys that attended one of the top intellectual property focused law schools, and have handled hundreds of trademark applications. Let our attorneys help you.
What sets Sausser Summers, PC apart from the "other guys" is we are friendly, reliable, and knowledgeable. All of our trademark attorneys graduated from a top rated intellectual property law school. Each trademark lawyer has experience filing trademark registrations, filing response to trademark Office actions, filing trademark oppositions, and drafting and sending trademark cease and desist letters, among other important trademark filing services. From the moment you contact our law firm, you will work directly with a licensed attorney who actually cares about protecting your interests. Don't believe us? Then give us a call to see if we can't change your mind.
When using an online U.S. trademark registration service it's important to ensure that the people you work with are U.S. trademark attorneys. When you use Sausser Summers, PC you will find comfort in knowing that you are working with an experienced attorney from the start.
Timeline for the U.S. Trademark Registration Process
One of our trademark attorneys will review your file, complete a search, and file your trademark application within about a week. However, the USPTO process is a bit longer. The U.S. Trademark Office provides a detailed timeline for each type of trademark application. It takes roughly 3 to 6 months to hear back from the USPTO regarding your trademark application. At that point in time they will either approve or reject your trademark. If approved, your trademark will receive a Notice of Publication (approval, but has to go through the opposition period). Once approved, through a Notice of Publication, you will have to wait about a month for the mark to publish, and then anyone is given 30 days where they can oppose the mark if they feel it will harm their trademark.  Once you get through the opposition period you have about another 2-3 months before you receive your trademark registration certificate or Notice of Allowance (for intent to use applications).
3-6 months for USPTO to respond to a trademark application
1-2 months for publication
1 month for opposition period
1-2 months for trademark registration or Notice of Allowance
About 9-11 months total for an actual use application (intent to use trademark application depends on use date)
During the above process the trademark lawyer working on your file will continually provide you updates regarding your trademark application.
Work With a U.S. Trademark Law Firm
Sausser Summers, PC, is an actual U.S. trademark law firm with licensed trademark lawyers handling your case from the start. This means that we have the tools and experience necessary to file your trademark application in a manner that will optimize your chance of success.
Finally, as business owners ourselves we understand that in today's economy it is important for your business to save both time and money. That is why we do not believe in offering subpar trademark services. Instead, our law firm offers only the most comprehensive representation to our clients, thereby increasing their chance of success in obtaining a registration.
If you are looking for trademark lawyers to assist you in acquiring trademark registration in a simple, straightforward, and efficient manner, then give our law firm a try. Simple online U.S. trademark registration service with a trademark lawyer working on your behalf from the start.
Not Located in U.S. But Want to File U.S. Trademark
There may be additional trademark filing options for you if you have a foreign trademark registration or pending foreign trademark application. As long as you intend to use your goods/services in the U.S., you can qualify for a U.S. trademark. One of our trademark lawyers can review these options with you. In addition, filing for U.S. trademark registration not only protects you from U.S. trademark uses, but protects you from foreign entities that also sell in the U.S.
Trademark Lawyers Outside the U.S.?
If you are an attorney located outside the U.S., feel free to use our firm to file your client's U.S. registration. In accordance with U.S. law, "a foreign attorney who does not meet the requirements of 37 C.F.R. §11.14 cannot represent the applicant before the USPTO or sign a response to an Office action on behalf of the applicant." Ensure your client has a U.S. trademark attorney who can respond. We can help file your trademark registration in the U.S. to avoid problems down the road.