U.S. Trademark Attorneys and Staff
BRENT D. SAUSSER, ESQ.
---
Brent Sausser is a U.S. licensed trademark attorney and listed US trademark Attorney of Record with the United States Patent and Trademark Office (USPTO) for hundreds of clients. He has filed more than 1,000 U.S. trademark applications. Brent was one of the top trademark filing attorneys in the U.S. in 2015, 2017, 2018, and 2019.* Brent was selected as a Rising Star by Super Lawyers in 2020 and named Legal Elite by Charleston Business Magazine in 2021 and 2022. He graduated from the University of New Hampshire Franklin Pierce School of Law; consistently ranked one of the top ten intellectual property law schools in the US. A large portion of his legal education was intellectual property focused. Brent worked for the Pierce Law Intellectual Property & Transaction Clinic. Here, he helped small businesses with their intellectual property needs, including drafting cease and desist letters, writing legal opinion letters, as well as policing clients' trademarks.
Brent also worked as an in-house legal extern at the nationwide specialty retailer, Brookstone. At the Brookstone headquarters in Merrimack, New Hampshire he assisted in-house counsel with its extensive trademark portfolio. He policed the company's trademarks as well as spoke with marketers on the best course of action for choosing appropriate names for new products based on his administered trademark clearances. He is a US trademark attorney that has experience filing trademark applications, drafting and filing responses to USPTO Office actions, drafting trademark settlement agreements, drafting and filing trademark oppositions and cancellations, as well as filing copyright applications.
Brent grew up in Charleston, South Carolina. He graduated from Clemson University with a Bachelor of Science in management, emphasis on entrepreneurship. Brent currently lives in Charleston with his wife and daughters. He is licensed to practice law in the District of Columbia, New York, and South Carolina and a member of the Charleston County Bar Association.


ALEXANDRA (ALEX) B. SUMMERS, ESQ.
---
Alex Summers is a U.S. licensed trademark attorney and listed U.S. Trademark Attorney of Record on the USPTO for hundreds of clients. She was one of the top trademark filing attorneys in the U.S. in 2016. 2018, and 2019.* Alex received her law degree from the University of New Hampshire Franklin Pierce School of Law. Having graduated from one of the top intellectual property programs in the US, Alex took the opportunity to focus her education on intellectual property law, which included in-depth coursework in the areas of both trademark and copyright law.
Alex built upon her knowledge of trademark and copyright law when she worked as a summer associate at the intellectual property law firm Carstens & Cahoon, LLP in Dallas, Texas. Among other things, Alex is a US trademark attorney that has assisted in conducting trademark name searches, filing trademark and copyright applications, representing clients in proceedings with the Trademark Trial and Appeals Board (TTAB) and drafting responses to USPTO Office actions.
Additionally, Alex has over five-years experience in complex business and commercial litigation matters, which has included work related to copyright defense litigation. Also, she previously founded the company Pro Re Nata Legal Solutions, LLC, which provides legal research and drafting solutions to attorneys and law firms across the United States.
Alex grew up in Littleton, Colorado, where most of her immediate family still resides. She acquired her Bachelors of Science in Public Administration at the University of Arizona. Alex is a licensed attorney in California, New York, and Connecticut and a member of the Santa Barbara County Bar Association.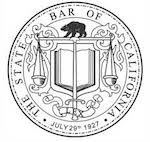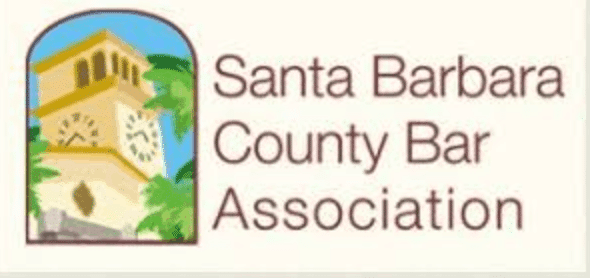 BRITTANY ALLERDYCE, DIRECTOR OF OPERATIONS
---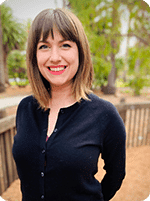 Brittany Allerdyce started her career in Austin, TX as a licensed Real Estate Agent and Property Manager, controlling a 300+ unit portfolio including single family and multi-family properties.
Working in Austin's booming entrepreneurial climate inspired Brittany to shift focus as a small business manager and consultant — specializing in Google Apps for Business, Growth Hacking and Social Media Marketing. Meanwhile, also acquiring a Yoga Teacher certification, specializing in be providing therapeutic yoga for special populations.
Brittany's personal passions, her entrepreneurial expertise, and professional experience lead to her owning a successful boutique in New Orleans, and co-owning a yoga studio in Houston.
She has since moved to Santa Barbara, where her family now resides.