Charleston, SC Trademark Attorney Reviews
Charleston, SC Trademark Attorney Reviews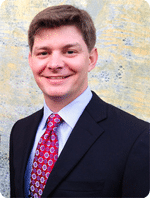 Licensed South Carolina trademark attorney Brent Sausser has assisted numerous clients in South Carolina and across the United States. Brent was a top trademark filing attorney in the United States in 2015, 2017, 2018, and 2019.* He also attended one of the top intellectual property law schools in the U.S., the University of New Hampshire Franklin Pierce School of Law. Brent has filed over 1,000 U.S. trademark applications. Although, Brent Sausser is located in Charleston, SC he can assist clients all across the state. If you are in Charleston and looking for a South Carolina trademark attorney to file your application, he can help.
Our law firm is designed to simplify the trademark registration process by gathering your information via an online form.
Our clients enjoy the efficient legal services we offer. See what some of your neighbors are saying about our law firm below.
Top ranked filing attorney
Filed over 1,000 trademark applications
South Carolina Licensed
Educated at one of the top 10 ranked law schools for intellectual property
---
Testimonials from South Carolina Trademark Clients
---
South Carolina
If you value speed, clear communication and a well defined process then this is the place for you, could not have been more impressed.
Tommy Kelaher | Appliance Science®
Pawleys Island, South Carolina
True professionals! The process was smooth, timely, easy…cost was very reasonable. I highly recommend Sausser & Spurr.
Annette | Redneck Necessities…and Such!
Hollywood, South Carolina
It was such a pleasure to work with Alex and Brent. Everything was explained to me and the follow-up was great. They were very knowledgeable, efficient and personable. I would highly recommend them if you are in need of a trademark for your company.
Marina Foy | PAMPERED JOURNEYS®
Myrtle Beach, South Carolina
Alex Spurr…provided excellent legal and practical advice. She helped me understand how to go forward by making suggestions beneficial to everyone involved. I recommend her services highly.
Terry Ward Tucker
Charleston, South Carolina
The Sausser & Spurr Law firm, in my opinion are an elite group of attorneys. Their customer service is superb! They were always accessible. Even when they were not in the office, they would always respond to both, my phone calls, and emails promptly. I was never "left out of the loop" with the progress of the filing. Throughout the course of the filing, I was at ease as a result of being contacted at every stage of the process. I always knew what had transpired, or was about to. This firm is well adept in the intellectual property sector of law. They were able to explain every aspect of the trademark application process, and answer all of my questions with clarity. Everything was presented to me in a manner that wasn't the least bit confusing. Before I actually called the law firm, I did extensive research on how to file for a trademark. Even though I thought I knew all there was to know about the filing process, I was suddenly enlightened by them in regards to the "strategic side" of filing. They taught me the proper way to protect my brand's intellectual property. If I would have done it myself, I would have made a few mistakes that could have cost me a lot of money, and possibly my marks. This firm is comprised of complete professionals. I compared their prices, and quality of service with various law firms on the internet (both locally and nationally; over 15 to be exact), and Sausser & Spurr had proven to be the most reasonable choice for such high quality of service. I couldn't have made a better decision. Thanks Sausser & Spurr, I'm absolutely looking forward to doing business with you in the future!
Larenzo Wilson | CÕVE & HARBOR®
Moncks Corner, South Carolina
This was a wonderful experience. I thought about doing it myself but found it to be a bit overwhelming because I wasn't familiar with certain terms and jargon, as well as laws. This team walked me step-by-step, processing all the legal transactions for me.
Shantell | Pretti FLY®
Charleston, South Carolina
Brent was great! He responded to emails fast and answered my many questions. Will use them for all services that they can provide. I really wish all business provided this kind of service. I highly recommend them!
Rick Leipold | MERMAID OF HILTON HEAD®
Hilton Head Island, South Carolina
Fantastic service across the board. Brent and his team were extremely helpful in assisting my business file for our trademark. His communication from start to finish was prompt, explanations and advice were very helpful and the process was made simple and easy. I would recommend to any individual or business in need of legal assistance.
Jared Maus | THE IMMORTAL LOBSTER®
Charleston, South Carolina
Brent was amazing and professional through and through. He kept us inform on every stage and handle all operations in a timely manner. We look forward to working with them again and again!
Laquinas Hill | PALMETTO CLIPS
Goose Creek, South Carolina
Everyone at Sausser Summers, PC was so knowledgeable, courteous and professional with me. Even though I'm sure I was a very small business in comparison with other companies they assist, they treated me as if I was the most important. They kept me informed throughout the process and always answered every question quickly. They also prepared me ahead of time so I knew what to expect and how long the process would take so I wasn't left wondering what was going on. I highly recommend them for any trademark needs!
Christie Bishop | Styledwell®
Charleston, South Carolina
Sausser Summers, PC has provided me with very competent and professional services, allowing me to keep my trademarks up to date, I sincerely appreciate what they do for me.
Paul Bazemore | The Putter Frog Company
Hollywood, South Carolina
Very professional firm with which to do business. I would highly recommend their service and plan to have them represent me in the future.
Brian Johnson | CBD Product Reviews®
Pawleys Island, South Carolina
Great job by Brent and his team. Came up to our expectations.
Jagdish Hiranandani | BHUUMI®
Summerville, South Carolina
---
Charleston, SC Trademark Attorney Differences
A lot of attorneys charge based on an hourly fee, and give you an estimate. This can leave you guessing on total costs. Almost all our trademark services are flat fee. This means no guessing on total costs. In addition, we want you to know what to expect prior to hiring our firm. We don't want you to be surprised or have any unexpected fees. Our firm simplifies the trademark filing process so that you can enjoy low flat fees, and a professionally filed application without all the guesswork. If you are getting quoted $1,500-$2000 to file a trademark from another Charleston lawyer, you may need to look elsewhere.
Beware of hourly fees for trademark filings.
Filing a trademark under one class should not cost $1,500.
---
Trademark Filers in Charleston, SC Need to be Aware
When searching for a Charleston, SC trademark attorney be aware that if you are filing a U.S./federal trademark application you can use a lawyer that is not located in your specific area. Our law firm assists clients all over South Carolina, and across the world. The reason we can represent clients all over the world is because we practice federal law or US law, not state specific law. Although Brent Sausser is licensed in South Carolina. So if you decide you'd simply like to file in South Carolina we can assist with that as well.
You do not need to hire an attorney located in Charleston, SC to file a federal trademark
---
Number of South Carolina Federal Applications Filed
Businesses and individuals are increasingly seeking to protect their trademark rights via federal protection. The reason so many more filings are being seen is likely because we live in an interstate commerce world. Essentially the internet makes it easy to sell your goods/services across state lines, thus, qualifying for federal protection. Below you'll find a list of trademark applications that have been filed by individuals or businesses in SC by year. *Statistics provided via USPTO database.
2019: 3,345 Filings
2018: 3,040 Filings
2017: 2,950 Filings
2016: 2,669 Filings
2015: 2,560 Filings
2014: 2,372 Filings
2013: 2,337 Filings
2012: 2,103 Filings
2011: 2,017 Filings
2010: 1,771 Filings
---
Free Source of Information for Charleston, SC
Our website offers numerous free blogs/articles and frequently asked intellectual property questions and answers. Below is a free source of information.
Blog featuring topics on all the following:

CBD trademarks
Amazon trademark polices
Food truck trademarks
Use of CRYPTOCURRENCY/BITCOIN
Helpful list of trademark spam

FAQs topics on the following:

Can you copyright a name?
Common law trademarks
Incontestability status
Restaurant trademarks
Actual use vs. intent to use
In addition, feel free to contact us for a free consultation.